Publicis Commerce's Cassie Stevens on the Marketplace; Apple Payments; and the Metaverse
43
people 👁️ing this randomly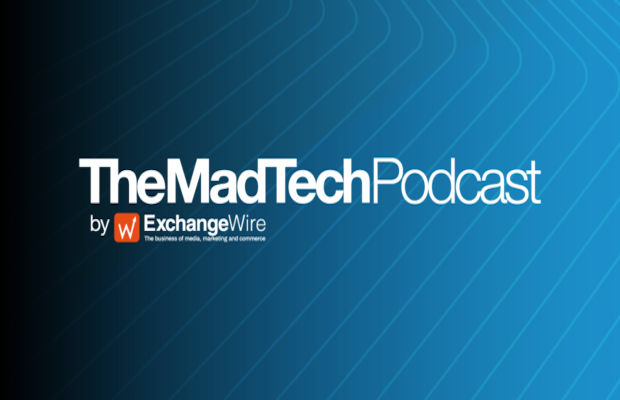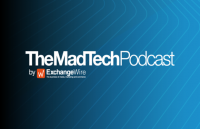 On this week's episode of TheMadTech Podcast, Cassie Stevens, global head of commerce, Publicis Commerce, joins ExchangeWire's Mat Broughton and Ciaran O'Kane to discuss the latest news in media, marketing, and commerce.
This week they cover:
– Spending on online marketplaces will grow by 15% to match direct e-commerce by 2025, according to a forecast by OC&C Strategy Consultants. According to the Trading Places report published by the firm last month, over USD$1tn (~£740bn) of spend by Western consumers in the retail and travel categories was accrued by marketplaces in 2020, with the model accounting for 40% of total online spend. As such, marketplace spend in these categories is expected to overtake direct e-commerce outlets before 2025.
OC&C estimate that online marketplace spending will continue to climb by 15% YOY in the West to account for around 45% to 50% of total spend over the next three years. According to the company, the rising popularity of the marketplace model can be attributed to the "convenience, choice, and value" they offer consumers and the operational benefits they provide to suppliers. The report estimates that the next phase of growth for marketplaces will be new verticals, such as B2B products and second-hand goods platforms.  
However, this positive growth is tempered by the fact that the landscape is dominated by market leaders like Expedia and Amazon, with the top ten marketplaces accounting for around 70% of Western gross merchandise value. Furthermore, success is thoroughly based in the US, with European marketplaces struggling to compete with their transatlantic rivals (eight of the top ten are US-based). However, Chinese players Taobao, Tmall, and Alibaba's JD.com are already key threats to the US, and are poised to grow 30% in Western markets by 2030.
– Apple have announced plans for a new service that will enable small businesses to take direct payments from customers via their iPhone. The tool will cut out the need for any additional hardware to accept payments by turning the smartphone into a terminal, with customers able to pay for purchases by tapping the back of the iPhone with their card or device.
The move poses a direct challenge to digital payment technology companies like Square, whose parent-company Block Inc. saw shares drop 3.6% after the proposal was announced last week. According to reports, Apple have been working on the feature since they acquired Canadian mobile payment start-up Mobeewave for USD$100m (~£74m) back in 2020. It's understood that the service will work using the near field communications chip that currently supports Apple Pay on iPhones.
The move isn't Apple's first in the fintech sphere, with the company having launched their own credit card in partnership with Goldman Sachs back in 2019, and now reportedly developing a buy now, pay later service. Whilst the new feature could damage business for Square and other hardware makers like Verifone and Ingenico, some small businesses may prove slow to adopt if the service proves more expensive, according to Edward Jones analyst Logan Purk.
– The metaverse will change e-commerce for the better by bridging the divide between physical and online shopping, writes Nick Heethuis in Forbes. The virtual space will give consumers an opportunity to see and try on products without requiring them to visit a bricks-and-mortars store, enhancing the convenience of online shopping with greater assurances that a product is right for them.
Describing the metaverse as "the next frontier of the digital economy", Heethuis points out that the metaverse is already being incorporated into online shopping experiences, with leading marketplace Amazon and US prescription glasses provider Warby Parker both offering AR tools that allow consumers to see how products look virtually before deciding to purchase them online. The development of such tools not only builds on the convenience of traditional online shopping for consumers, but also promises the potential to acquire more customers and reduce the number of returns for retailers.
As the metaverse evolves, consumers will be able to enjoy a far more personalised and customisable digital shopping experience from brands. Furthermore, e-commerce and social media will become even more closely intertwined, facilitating the creation of virtual communities where consumers can interact directly with their favourite brands and fellow fans. Retailers will also be able to offer improved shopping experiences through NFTs, which can be used to provide novel or rare products or rewards to loyal customers.
Source
---
this site is a gnomie of the domain mym3verse.space