England Women U19s: Hannah Baker proud after match-winning performance
26
people 👁️ing this randomly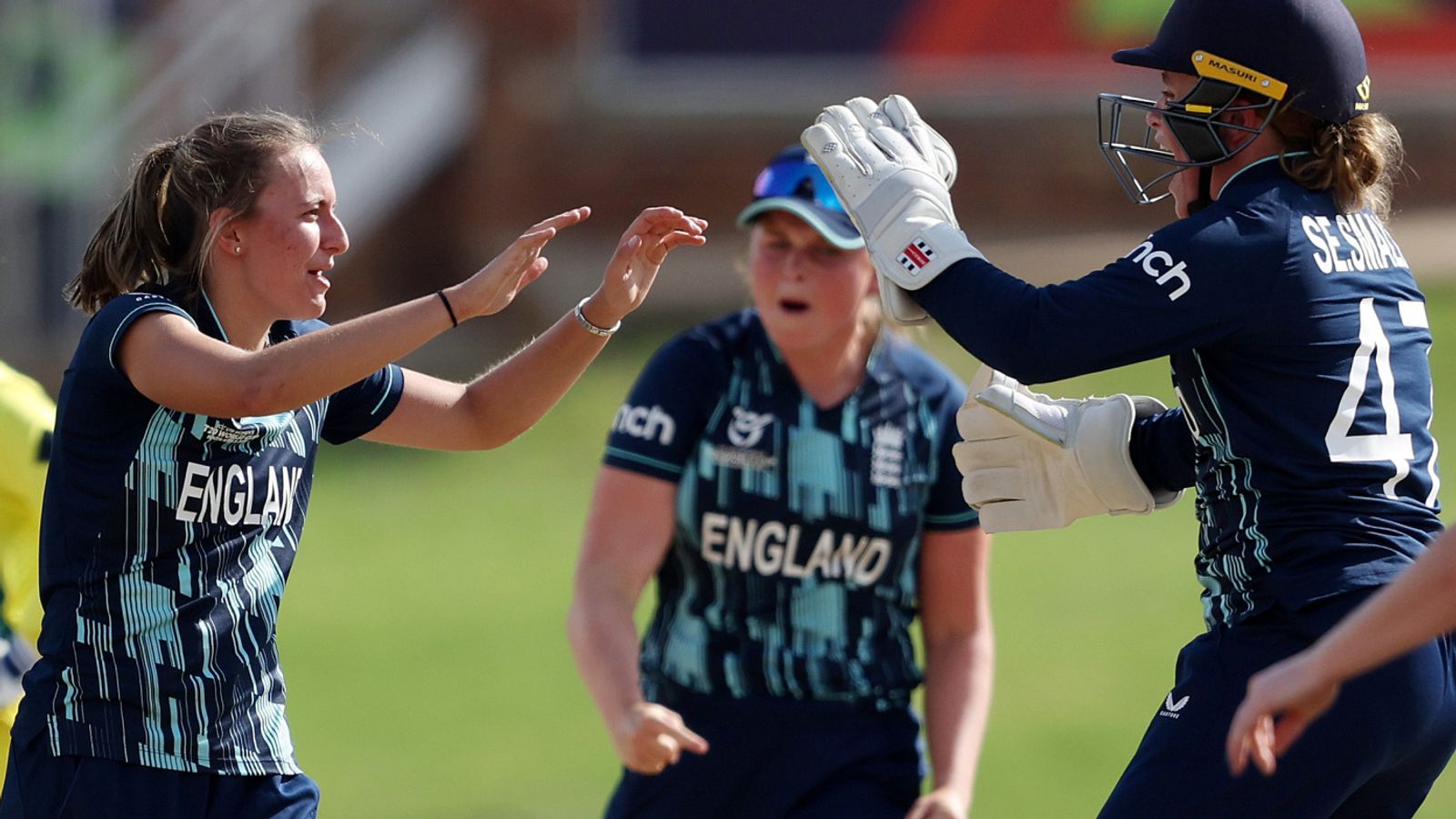 Hannah Baker was "buzzing" after helping England Women U19s book their T20 World Cup final spot, but said she was hoping to "bring it home" when they face India on Sunday.
England are unbeaten en route to Sunday's final and beat Australia in the last-four in dramatic fashion on Friday.
In a low-scoring thriller at Senwes Park, England were bowled out for just 99. In response, Australia only mustered 96 runs after a fantastic bowling performance from England.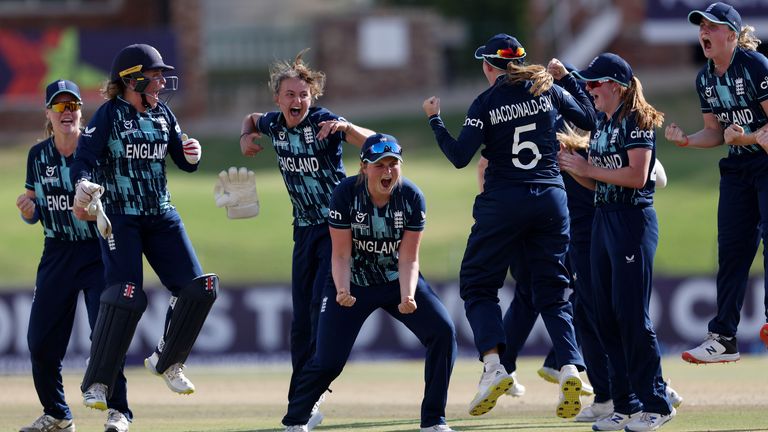 Image: England won a thrilling semi-final against Australia by just three runs
Baker, who took three wickets and was named player of the match, was the pick of the bowlers, but all of England's bowling attack made vital contributions.
Speaking to Sky Sports after the match, Baker said she was "buzzing" after the victory but attention will quickly turn to Sunday's final.
"We are all buzzing but we can't wait for the final. Hope we will bring it home," she said.
"I was literally shaking for the last five overs. But I guess it's about trying to keep that composure, and we did that really well. I am over the moon. I will get a lot of confidence from today. Hopefully I can do it again against India.
"Last night (Thursday) we went stargazing and tomorrow night (Saturday) we will go stargazing again just to focus the mind."
Women's cricket is in a 'special' place
England will be hoping to lift the trophy in the inaugural competition and Baker has been enjoying the experience of her first international tournament.
"It's been so good, all the coaches back all the players," she added. "Being attacking, and having that mindset, makes us ruthless and hopefully that's what helps us win on Sunday.
"I have a lot of pride which comes with wearing an England badge and the noise that the crowd was making today was ridiculous, but just embrace it and take a moment to embrace it all. Hopefully, one day, I will play for the senior team."
With the announcement of The Hundred fixtures and Women's IPL earlier this week, Baker, who was the youngest player in the Welsh Fire squad last year, is hoping to play more franchise cricket as she looks to continue her development.
"Players can focus on cricket, rather than having a side job or go to university, it will only develop the game further. For everyone to be looking at role models, it's not what I had and it's pretty special," she said.
"I would like to be picked in The Hundred again and have a good domestic season. Hopefully, I'll take a lot of wickets and have fun. I have learned a lot [in The Hundred], I have learned how to deal with pressure with different plans for different batters.
"It's an incredible opportunity [in the Women's IPL]. It gives more chances for franchises to pick players up and make cricket a real job, rather than having it as a side job.
"I would definitely like to be playing abroad, this is my first tour as well and it's been pretty incredible. You learn so much from these pitches compared to England. Hopefully, one day, I can play in the BBL or IPL."
Sunday 29th January 11:45am
'IPL is the end game'
After the match, Nasser Hussain and Michael Atherton praised the England side for their unlikely victory.
The players who have featured in South Africa will have half an eye on the senior team, and both Hussain and Atherton believe cricket is now a viable career for women.
"That's the start of the pathway, and the end game is going to be the Women's IPL. There is a proper lucrative career available for a lot of these girls, or there will be, which is fantastic," Atherton said.
Please use Chrome browser for a more accessible video player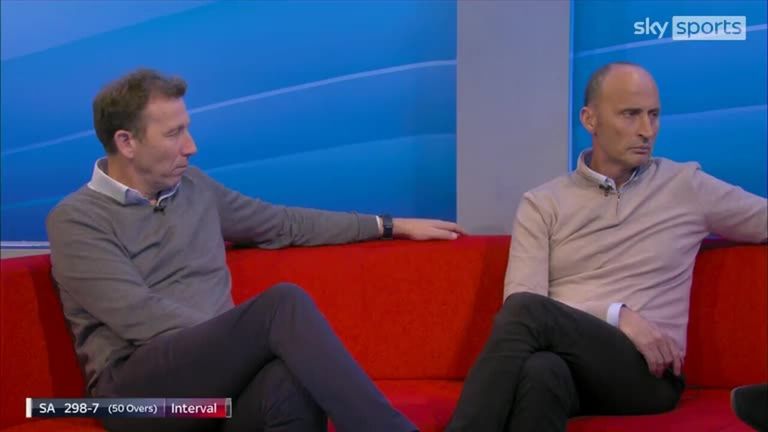 Nasser Hussain and Michael Atherton discuss how franchise cricket has impacted the game and what needs to happen to see a better future for the sport
Hussain added: "It's been going on for a long time, the change has been happening for a long time. The standards we've seen with The Hundred, we see broadcasters want it now.
"The game changer for the players has been the announcement of the Women's IPL. At the moment, they are loving every minute of it."
On January 25, the Indian Cricket Board confirmed the five franchises that will compete in the inaugural IPL.
Ahmedabad, Mumbai, Bengaluru, Delhi and Lucknow have been unveiled as the five successful host cities, with respective owner bids combining for £465m, including a top bid of around £128m from the Adani Group for the Ahmedabad franchise.
Among the owners are the five entities that currently oversee the IPL's Mumbai, Delhi and Bangalore franchises ahead of the T20-style tournament getting under way in March.
Watch the Women's U19 T20 World Cup final live on Sky Sports Mix and on a free live stream on the Sky Sports app from 11.45am on Sunday.
Source
---
this site is a gnomie of the domain mym3verse.space