Building the Metaverse Responsibly | Meta
39
people 👁️ing this randomly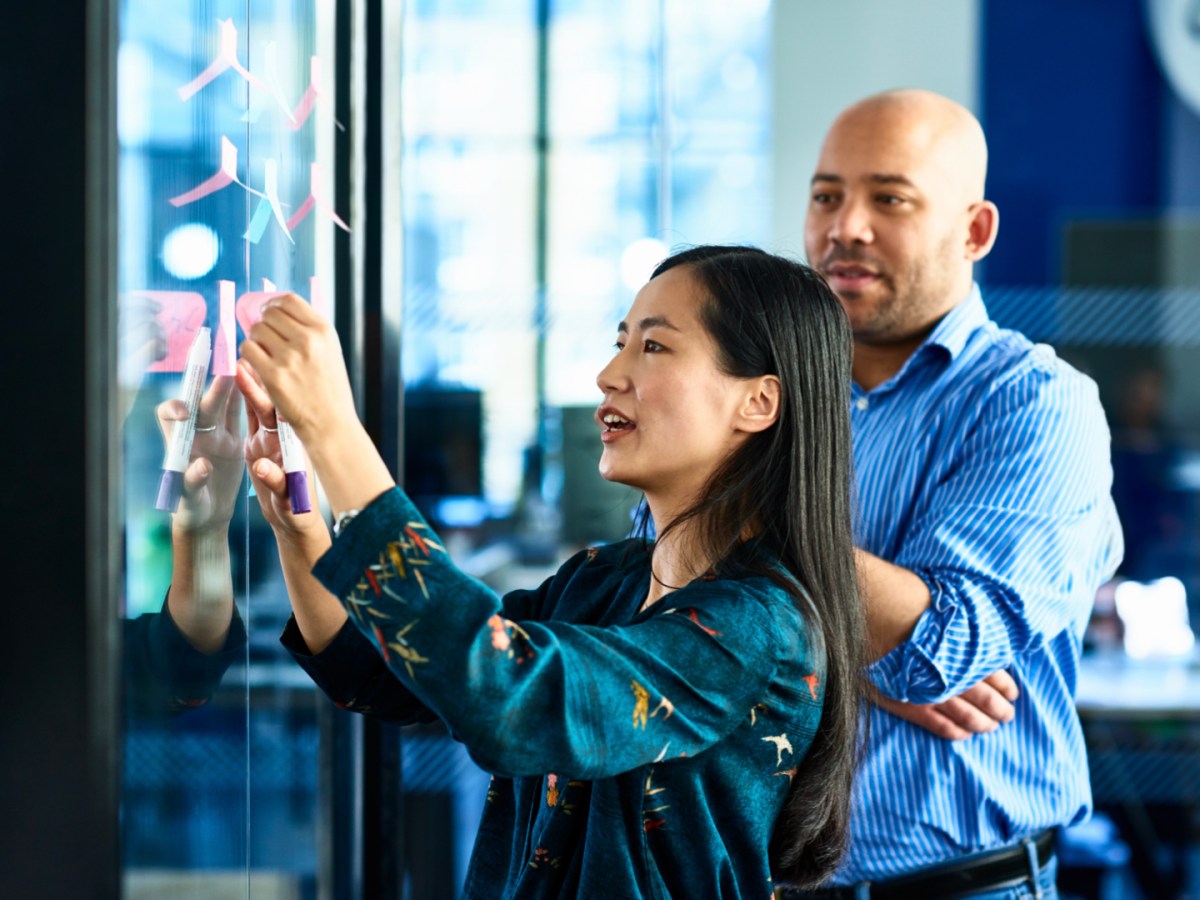 Update on December 7, 2022 at 5:30AM PT:
We're investing $2.5 million to support independent academic research across Europe that studies issues and opportunities in the metaverse. We will partner with the VR researcher Mel Slater, who will facilitate idea-sharing between the following European academics and institutions in order to foster interdisciplinary dialogue on the metaverse in Europe:
Update on September 13, 2022 at 9:00AM PT:
Today, we're sharing an update on our progress and announcing new partnerships supported by the XR Programs and Research Fund. 
A few of the highlights from our current partners include:
We're also announcing 10 new partners today:
Arte D'Egypte (MENA): From October 27 to November 30, 2022, the "Forever is Now" international art exhibition will come to life at the Pyramids of Giza through a dozen AR filters throughout the exhibit. 
Imisi 3D (SSA/EMEA): The AR/VR Africa Metathon is a program that supports African talent through a hackathon, boot camp and training program. More than 3,000 creators and developers will complete courses in Spark AR, Unity VR and other XR courses.
Australia National University (APAC): We're providing funding to Professor Genevieve Bell from the Australia National University to develop and publish research about how technology companies can take a 'system by design' approach when building for the metaverse. Australia National University will publish a report later his year. (Updated on September 15, 2022 at 10:35 AM PT to clarify the author of the report.)
African Diaspora Youth Forum in Europe (ADYFE) and District Spaces (AMET): Diaspora Meta Labs, which was created in partnership with ADYFE and District Spaces, is developing research to better understand the current AMET Diaspora landscape XR and maximize the impact of XR. Recently, the group brought together a diverse set of experts to solve the complex challenge of mental health in Diaspora and migrant communities.
HiiiWAV (NORAM): A cohort of US-based Black musicians are invited to an entrepreneurship incubator to equip BIPOC and female musicians with skills needed to create for the metaverse. A series of events connects entrepreneurs to a global talent pool of musically trained XR creators and offers workforce development, XR content creation and music-related XR business model discovery. 
MeitY Startup Hub (India): In collaboration with MeitY Startup Hub, we will launch the XR Startup Program. The program will support and advance 40 early-stage startups working on XR technologies in India. Additionally, a total of 80 innovators will be selected and invited to a bootcamp to validate their ideas. Out of those startups, 16 innovators will be supported to upscale from the R&D phase to developing workable products and services.
United Nations World Tourism Organization (Global): Through the "See The World Through My Eyes" (#SeeTheWorldThruMyEyes) program, more than a dozen creators around the world will receive training to become tourism ambassadors and capture first-person content in cities around the world. The content will promote safe, sustainable tourism and economic recovery through virtual travel experiences. 
World Health Organization (Global): Together with WHO, we're developing a library of open-source medical art assets available to the WHO Academy. This will enable global developers to accelerate 3D immersive learning experiences for health workers worldwide.
The Youth Bureau/FONDEN UNGDOMSBUREAUET (EMEA): Aimed to elevate youth voices in the development of the metaverse and the societal response/preparation for XR technologies, the Youth Bureau created a year of programs that bring together youth, policy makers, and technology companies. The goal of the project is to ensure the youth generation is engaged in the metaverse early on, that policy makers are preparing for the metaverse with youth in mind and that technology companies are creating technology that is inclusive of youth. This will include labs, conferences, and other activities engaging youth, policy makers, and technology companies.
Update on May 25, 2022 at 9:00AM PT:
Today, at its Annual Meeting in Davos, Switzerland, the World Economic Forum announced "Defining and Building the Metaverse", a new initiative that brings together key stakeholders to build an economically viable, interoperable, safe and inclusive metaverse. Nick Clegg, President of Public Affairs, will join the initiative on behalf of Meta. 
"By working together from this early stage across industry, the public sector, academia and civil society, I hope that we can begin to answer these questions as these new technologies are built, and ensure that the enthusiasm for the potential of these technologies is accompanied by a rigorous focus on developing them collaboratively and responsibly," Clegg said recently.
At this early stage, the metaverse can develop in many ways, depending on research, innovation, investment, and policy. This new initiative convenes more than 60 leading technology and other sector companies, alongside experts, academics and civil society.
The initiative will focus on two key areas: governance of the metaverse and value creation. Governance of the metaverse will address how the technologies and environments for the metaverse can be developed in safe, secure, interoperable and inclusive ways. Value creation will identify the incentives and risks that businesses, individuals and society will encounter as the metaverse comes to life. The initiative will also outline how value chains may be disrupted, industries may be transformed, new assets could be created and rights protected.
"The Defining and Building the Metaverse initiative provides the industry with an essential toolkit for ethically and responsibly building the metaverse. This will help ensure that we can fully harness this vital medium for social and economic interconnectivity in an inclusive, ethical and transformative manner." – Jeremy Jurgens, Managing Director, World Economic Forum.
Update on May 18, 2022 at 6:00AM PT:
As we continue to build products and experiences for the metaverse, today we're sharing more about our research and program partners around the world: 
Update on November 15, 2021 at 6:00AM PT:
Today we're announcing wellness and safety partners we'll work with to develop youth digital literacy programs for the metaverse:
Digital Wellness Lab at Boston Children's Hospital, a Harvard Medical School affiliate, will focus on improving our understanding of how we can foster young people's digital literacy and embed wellness into emerging metaverse technologies. 
Everfi will develop and implement Get Digital XR, a digital literacy program for students age 13 and older to promote metaverse safety and wellbeing.
Dr. Lewis Bernstein, former Executive Vice President of Education Research and Outreach at Sesame Workshop, will advise on creating developmentally appropriate digital literacy content for youth in the metaverse. 
Update on November 2, 2021 at 5:00AM PT:
Today, we're announcing additional partners to collaborate with in building the metaverse responsibly. In Europe and the Middle East, we'll work with the following nonprofit, government and cultural partners:
Colorintech (UK): Facilitating a metaverse competition for creators to inspire ideas around equity within the metaverse, and awards to support underrepresented creators.
Alte Nationalgalerie (Germany): Bridging the gap between visual arts and virtual arts through an inclusive XR experience highlighting the work of painter Johann Erdmann Hummel.
Peres Center for Peace and Innovation (Israel): Bringing together AR/VR startups and developers to unlock economic and social impact opportunities in the metaverse. This partnership will include a growth program for AR/VR startups in Israel, a social-economic research project and a developer community hub.
We'll continue to update this post with additional partners.
Originally published on September 27, 2021 at 9:00AM PT:
We develop technology rooted in human connection that brings people together. As we focus on helping to build the next computing platform, our work across augmented and virtual reality and consumer hardware will deepen that human connection regardless of physical distance and without being tied to devices. 
What Is the Metaverse?
The "metaverse" is a set of virtual spaces where you can create and explore with other people who aren't in the same physical space as you. You'll be able to hang out with friends, work, play, learn, shop, create and more. It's not necessarily about spending more time online — it's about making the time you do spend online more meaningful. 
The metaverse isn't a single product one company can build alone. Just like the internet, the metaverse exists whether Facebook is there or not. And it won't be built overnight. Many of these products will only be fully realized in the next 10-15 years. While that's frustrating for those of us eager to dive right in, it gives us time to ask the difficult questions about how they should be built. 
How We're Building Responsibly
We'll work with experts in government, industry and academia to think through issues and opportunities in the metaverse. For instance, its success depends on building robust interoperability across services, so different companies' experiences can work together. We also need to involve the human rights and civil rights communities from the start to ensure these technologies are built in a way that's inclusive and empowering.
Here are a few key areas where we'll work with others to anticipate the risks and get it right:
Economic opportunity: how we can give people more choice, encourage competition and maintain a thriving digital economy
Privacy: how we can minimize the amount of data that's used, build technology to enable privacy-protective data uses and give people transparency and control over their data
Safety and integrity: how we can keep people safe online and give them tools to take action or get help if they see something they're not comfortable with
Equity and inclusion: how we can make sure these technologies are designed inclusively and in a way that's accessible 
Introducing the XR Programs and Research Fund
There's a long road ahead. But as a starting point, we're announcing the XR Programs and Research Fund, a two-year $50 million investment in programs and external research to help us in this effort. Through this fund, we'll collaborate with industry partners, civil rights groups, governments, nonprofits and academic institutions to determine how to build these technologies responsibly. 
Here are a few of our initial partners: 
We're working with the Organization of American States on job training and skills development for students, creators and small business owners.
Across Africa, we're supporting Africa No Filter, Electric South and Imisi3D to support creators who have been pushing the boundaries of digital storytelling using immersive technology through "Amplifying African Voices."
With Women In Immersive Tech, we are supporting women and underrepresented groups driving Europe's virtual, augmented and mixed reality sectors.
As a part of this effort, we are also facilitating independent external research with institutions across the globe:
We will be sharing more partners and updates on our progress as the work continues.
Source
---
this site is a gnomie of the domain mym3verse.space