Brimming ballot of Denver mayoral candidates approach itchy electorate
19
people 👁️ing this randomly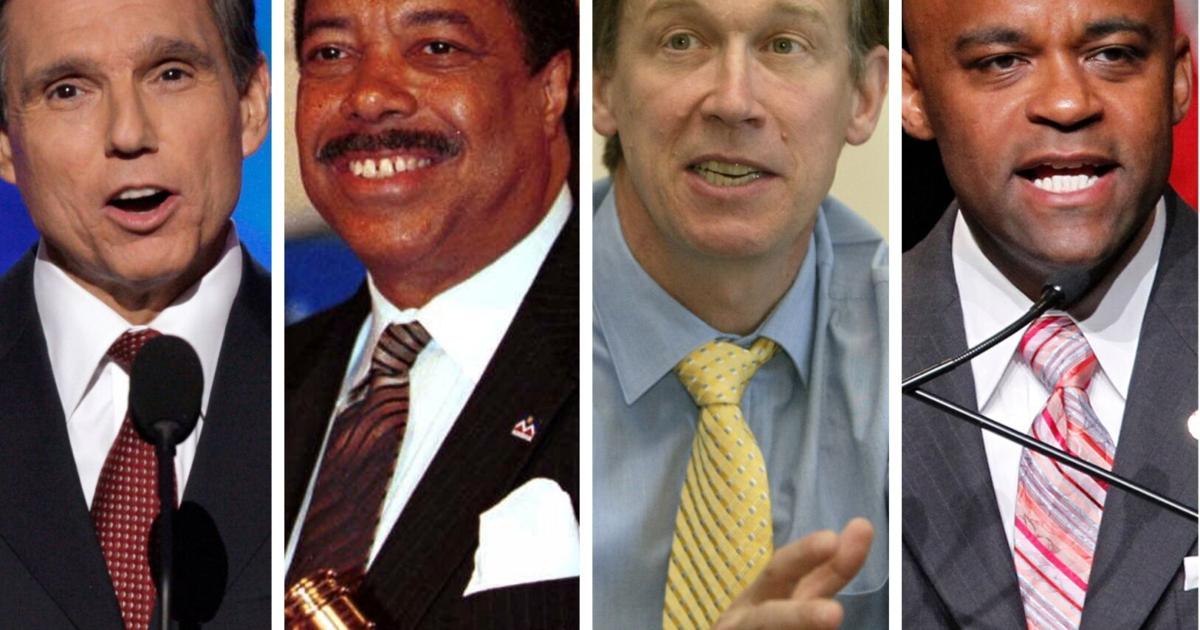 The crowded race for Colorado's most powerful elected position has begun to winnow, though only barely.
With just six weeks to go until Denver voters start to receive lengthy ballots in the mail for the April 4 municipal election, the field of mayoral candidates has slimmed a bit from more than two dozen hopefuls to the 17 who managed to gather enough petition signatures to qualify.
Among them are two state lawmakers, a veteran city councilor, a former state lawmaker and nonprofit chief, the former longtime head of the city's chamber of commerce, several prominent social justice advocates, and two CEOs who own or co-own homegrown local businesses.
The floodgates are open.
For the first time since 2011, there won't be an incumbent seeking reelection — three-term Mayor Michael Hancock is term-limited — no doubt inspiring the dozens of Denver denizens who saw the city's next mayor in the mirror.
The advent of public financing for candidates who can prime their coffers with enough small-dollar donors has also likely encouraged some who otherwise would have sat this one out.
As more and more candidates carve out slices of the potential electorate, the incentive grows for additional candidates to jump in, in hopes that they can find their niche and edge out the next in line.
Couple those factors with the race's relatively low barrier to entry — it takes just 300 valid signatures to make the ballot — and you've got a free-for-all.
While this year's slate of aspiring mayors sets a modern record, Denver is no stranger to loaded line-ups.
Over the years, though, even the most crowded races for Denver mayor have eventually sorted out to a few tiers, with most candidates failing to gain traction, a few falling back in the pack after making an initial splash, and a clump of candidates triangulating for the coveted pair of spots in the run-off.
If none of the candidates receive more than 50% of the vote in April, voters get another chance to pick a winner, with ballots due on June 6.
Three of Denver's last six mayoral elections have been decided in the first round, without going to run-offs, in each case when an incumbent was running for reelection.
While it's too early to assign frontrunner status to any of this year's candidate, this year's crop of potential top dogs has already sorted itself into at least tiers, with nine of the 17 mounting campaigns that could conceivably land them in the finals.
In alphabetical order, they are former former chamber boss Kelly Brough; criminal justice reform advocate and 2019 mayoral candidate Lisa Calderón; state Reps. Chris Hansen and Leslie Herod; former state Sen. Mike Johnston, who ran unsuccessful campaigns for governor and U.S. senator; at-large council member Debbie Ortega; self-funding veteran Andy Rougeot, a business owner and the field's lone Republican; Tattered Cover co-owner and CEO Kwame Spearman; and, human rights activist Ean Tafoya.
Depending how the chips fall and shifting voting blocs align, any one of them has a chance at making the final two, though the weeks ahead will reveal which have better chances.
If decades of Denver municipal elections have yielded a lesson, it's that early assumptions about the end results are bound to be confounded.
A few tendencies, however, have emerged in Denver's contests for mayor.
Some are obvious — every time there's been a race for an open seat, it's been a crowded and expensive scrum, with plenty of elbows and no small quantity of mud thrown before a victor emerges — but others are less so, like voters' bent for choosing an underdog over the assumed frontrunner in every race for an open seat for at least the last 40 years.
Additionally, since at least the early 1960s, it seems that Denver voters have suffered from a palpable 20-year itch — Westword's Patty Calhoun uses a less genteel term to describe the phenomenon — appearing ready to turn the page every fifth election.
The pattern has been remarkably consistent, and if it holds, this year's election could be the latest incarnation of voters zigging after years of zagging.
In 1963, voters broke from their post-war streak of electing Republicans to the nonpartisan office, elevated city auditor Tom Currigan to the seat while turning out one-termer Richard Brattigan — the last Republican to serve as Denver's mayor.
Citing difficulty getting by on the mayor's salary, Currigan stepped down in 1968 to take a job at Continental Airlines after winning reelection the year before. He handed the reins to his deputy mayor, Bill McNichols Jr., the city's public works director and the son of a former Denver auditor. McNichols, whose brother Stephen served three two-year terms as governor of Colorado — before the terms were lengthened to four years in the mid-1960s — won reelection to full terms three times, in 1971, 1975 and 1979, though not without prevailing twice in run-offs over Denver District Attorney Dale Tooley, who finished in first place in the first rounds 1975 and 1979.
The itch returned in the 1983 election, when McNichols was seeking a fourth term but finished in third place behind Tooley and energetic, young state Rep. Federico Peña, whose "Imagine a Great City" slogan enticed voters to break from the city's by-then-staid past. The field of McNichols' challengers was relatively large that year, fueled by voter anger over his administration's response to a Christmas blizzard that shut down the city.
Voters were ready to reject McNichols that year but also assigned Tooley, his heir apparent, to also-ran status when Peña eked out a narrow win in the second round of voting.
Peña, who was later tapped for Bill Clinton's cabinet as transportation and energy secretary, faced a tough bid for reelection bid in 1987, prevailing by the same 2-point margin in a runoff with Don Bain, a 17th Street attorney and former head of the state GOP.
Webb, who had since won election as city auditor, came from behind to win the runoff for the open seat in 1991, besting frontrunner Norm Early, the charismatic district attorney. Amid difficulties getting the new Denver International Airport up and running, Webb encountered an unexpectedly rocky bid for a second term but eventually defeated challenger Mary DeGroot, a city councilor, by a wide margin in the 1995 runoff, and sailed to his third and final term with nominal opposition in 1999.
By the 2003 election, voters were again primed to take the city in a different direction. Quirky brewpub owner John Hickenlooper left presumed frontrunner Ari Zavaris, the city's former police chief, in the dust, nearly avoiding a runoff in the first round and then defeating Denver Auditor Don Mares by nearly two-to-one in the one-on-one bout.
Hickenlooper easily won a second term in 2007, crushing lone challenger Danny Lopez in the first round, but stepped down in early 2011 after winning election as governor, handing over the job to his deputy mayor, Bill Vidal, for about six months until the mayor elected that spring took office.
That's when Hancock jumped from city council to the hot seat after trouncing former state Sen. Chris Romer — the son of former three-term Gov. Roy Romer and the frontrunner in the race's first round — by roughly 16 points in the runoff. Hancock's strolled to a second term in 2015 with 80% of the vote but faced a crowded field of challengers in his bid for a third term, including Calderón and former state lawmaker Penfield Tate III, before facing urban planner Jamie Giellis in a runoff the incumbent won by a comfortable margin.
Given that history, don't be surprised if this year's mayoral candidates shun the mantle of frontrunner and frame their candidacies as the scratch for Denver voters' every itch.
Source
---
this site is a gnomie of the domain mym3verse.space